All Wavetrain Cinemas are calibrated by our high level technician using 1D and 3D LUTs. They are calibrated to the highest commercial industry standards, meaning they perfectly match the look intended by the film's Director of Photography and Director.
To get the most out of your projector or tv it needs to be calibrated. We offer this service to Wavetrain customers and we are also a reseller of Light Illusion Lightspace Video Calibration software and hardware.
Our cinema had previously won an award for 'Best Home Theatre over $100,000' and we wanted to bring it up to current standards… Wavetrain quickly recognised the deficiencies in the acoustic and video design and redesigned the cinema, including a complete acoustic overhaul, handled all of the building work and spent several days calibrating the room. The cinema now looks the same, but the picture and sound quality is extraordinary. We cannot recommend Wavetrain Cinemas highly enough. -K. Burke
Video Calibration Products
3 Steps To A Calibrated Room
step: 1
Visit our showroom
To get started, come visit our showroom in Taren Point, Sydney. Open 9:30- 4PM Monday to Friday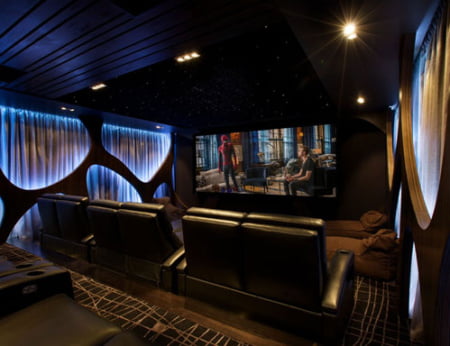 Step: 2
Experience the possibilities & get inspired
Together we will discuss your goals and you will get to demo some of the latest and greatest cinema gear available.
Step: 3
Get the gear & fine tune your room 
Once our cinema experts have helped you choose the right equipment – schedule a video & audio calibration session and watch your vision come to life.
Testimonials
I must say that I am extremely happy with the end result of this project, from the initial consultation, to the design, build, installation and calibration, Wavetrain CInemas delivered to my very high standards. The design, audio and visual result is spectacular!
David went out of his way to design a room that looked and performed beyond my expectations while also being affordable. He has great skills and dedication and is passionate about what he does. I have no hesitation in recommending him to others looking for an exceptional experience.
David is probably the no.1 and most respected (and knowledgable) cinema designer in the country. His list of projects is extensive and his knowledge on home cinema design is deep and far reaching.
Wavetrain are a highly professional team, who are passionate, easy to work with and delivered a result that exceeded our expectations. The picture and sound quality is extraordinary. We cannot recommend Wavetrain Cinemas highly enough.
Wavetrain's fusion of creative design, engineering excellence and client communication is a rarity in an industry full  of complexity, and was in large part responsible for my project winning best cinema at the 2015 Sound & Image awards. And the best part of all: the 'instant awe' every time my friends come over for movie night!
Wavetrain waved its magic wand and transformed the worst room in my home to the best. It was a very challenging space and my (high) expectations were far exceeded. I enjoyed working with David and couldn't be happier with the result.
We utilised the services of Wavetrain to design, engineer, construct and calibrate our home cinema. As avid fans of the cinema experience watching between 2-4 movies each week, we have been thrilled with the result, our guests are constantly amazed at the experience.
David, thank you for such an amazing cinema! We are so happy with it. Your professionalism, knowledge, attention to detail and commitment to perfection have given us a cinema that has well and truly exceeded our expectations. Thank you!