When you choose a Wavetrain Cinema design and installation, you are choosing a complete cinema engineering experience, handcrafted to ensure you experience movies like never before. While most good A/V integrators have a general knowledge of acoustics and the components that make up a system, they are not trained acoustic engineers, video calibrators, architects, interior designers, mechanical engineers or builders. Choose a proven acoustic design expert for your project, trust the team at Wavetrain.
You deserve to bring your home cinema dream to life and experience movies the way the director intended.
Because we provide one turnkey solution, the process of designing and installing your dream cinema is a fun and seamless experience. No project is too big for our team, browse our portfolio to view local Australian projects in Sydney, Melbourne, Perth, Gold Coast and Brisbane.
David, thank you for such an amazing cinema! We are so happy with it. Your professionalism, knowledge, attention to detail and commitment to perfection have given us a cinema that has well and truly exceeded our expectations. Thank you! – A Daniel.
3 Steps To Your Dream Home Cinema Design
step: 1
Book an Appointment
To get started, schedule a one-on-one session with one of our Sydney based cinema design experts by clicking the button below.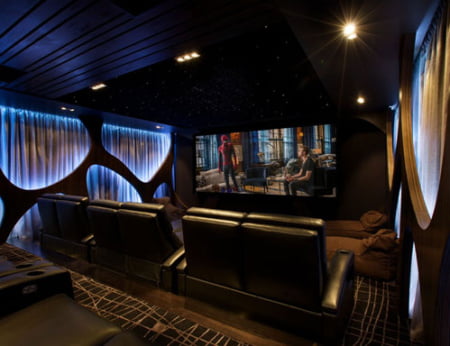 Step: 2
Experience the possibilities & get inspired
Together we will discuss your goals and you will get to demo our cinema rooms to experience what's possible & get inspired.
Step: 3
We handcraft a cinema that brings your vision to life
Our in-house interior designer and acoustics team work with you from start to finish, ensuring your unique vision comes to life, effortlessly.
Testimonials
I must say that I am extremely happy with the end result of this project, from the initial consultation, to the design, build, installation and calibration, Wavetrain CInemas delivered to my very high standards. The design, audio and visual result is spectacular!
David went out of his way to design a room that looked and performed beyond my expectations while also being affordable. He has great skills and dedication and is passionate about what he does. I have no hesitation in recommending him to others looking for an exceptional experience.
David is probably the no.1 and most respected (and knowledgable) cinema designer in the country. His list of projects is extensive and his knowledge on home cinema design is deep and far reaching.